The
Idea
The theme of the project is based on the relation of the participating artists to that particular place in Algarve they call home: the windswept South-Western shores of Vila do Bispo County. Hence de name "Creations of the Wind". Each of us has their motives and reasons for being here and for the preference of this landscape, for its climatic conditions, its people and the proximity to some of the most beautiful beaches in Europe and the Atlantic sea that surrounds us.
Material
Limestone, agate, glass and stainless steel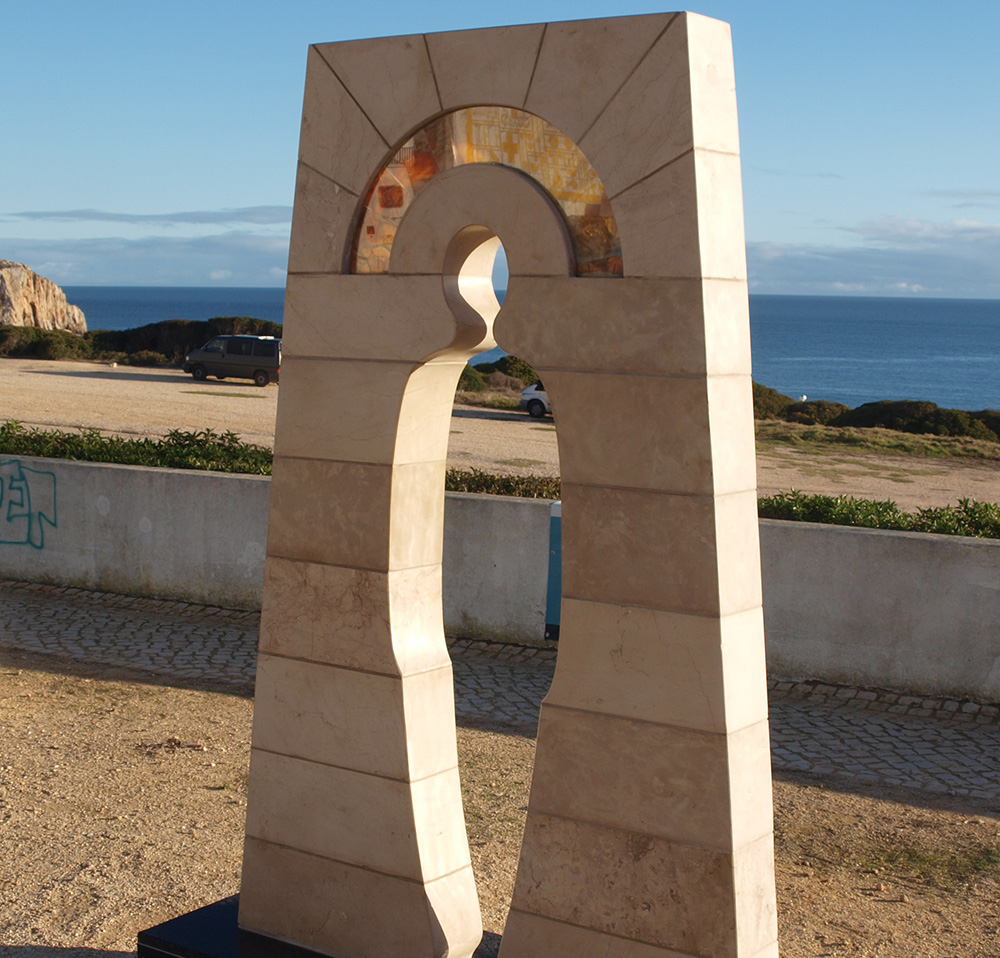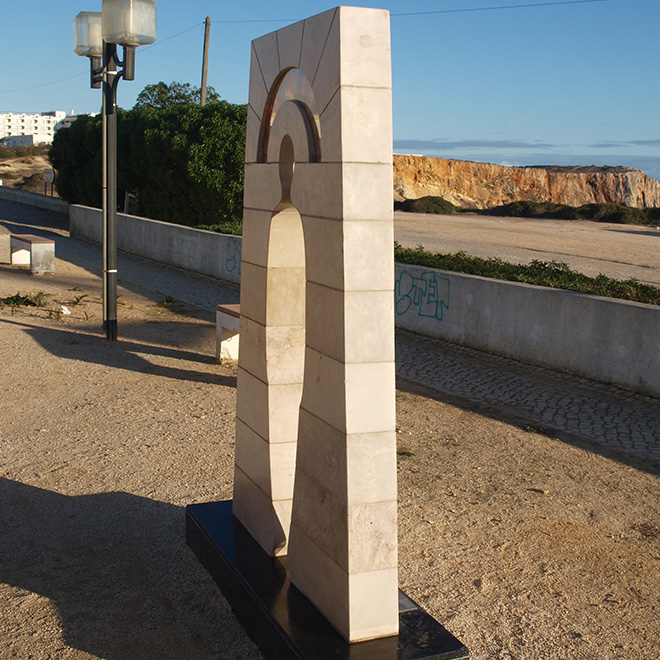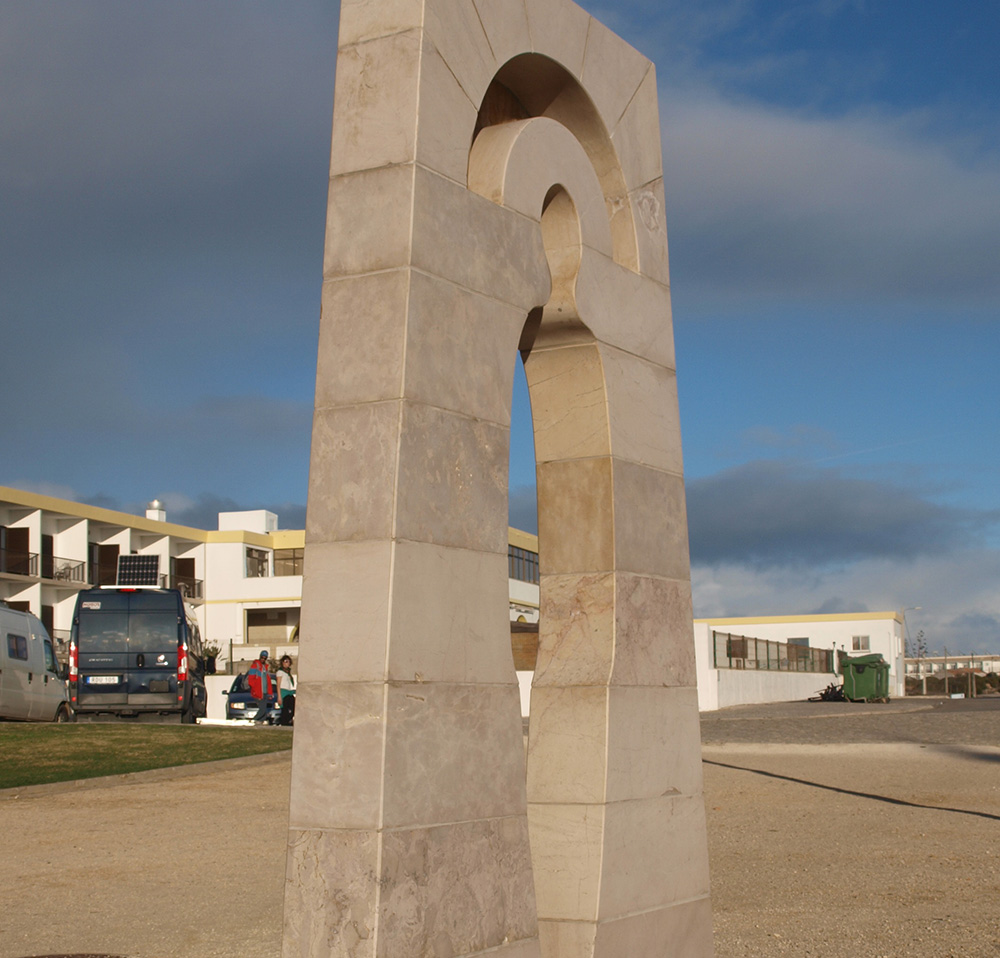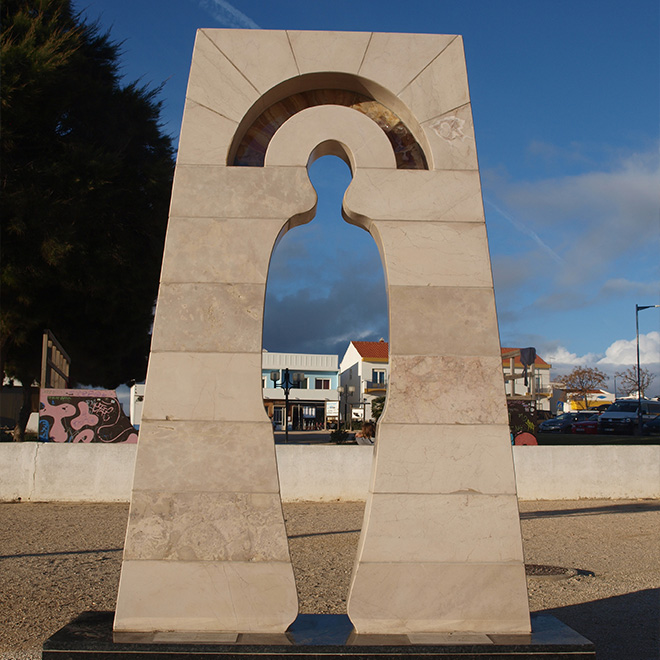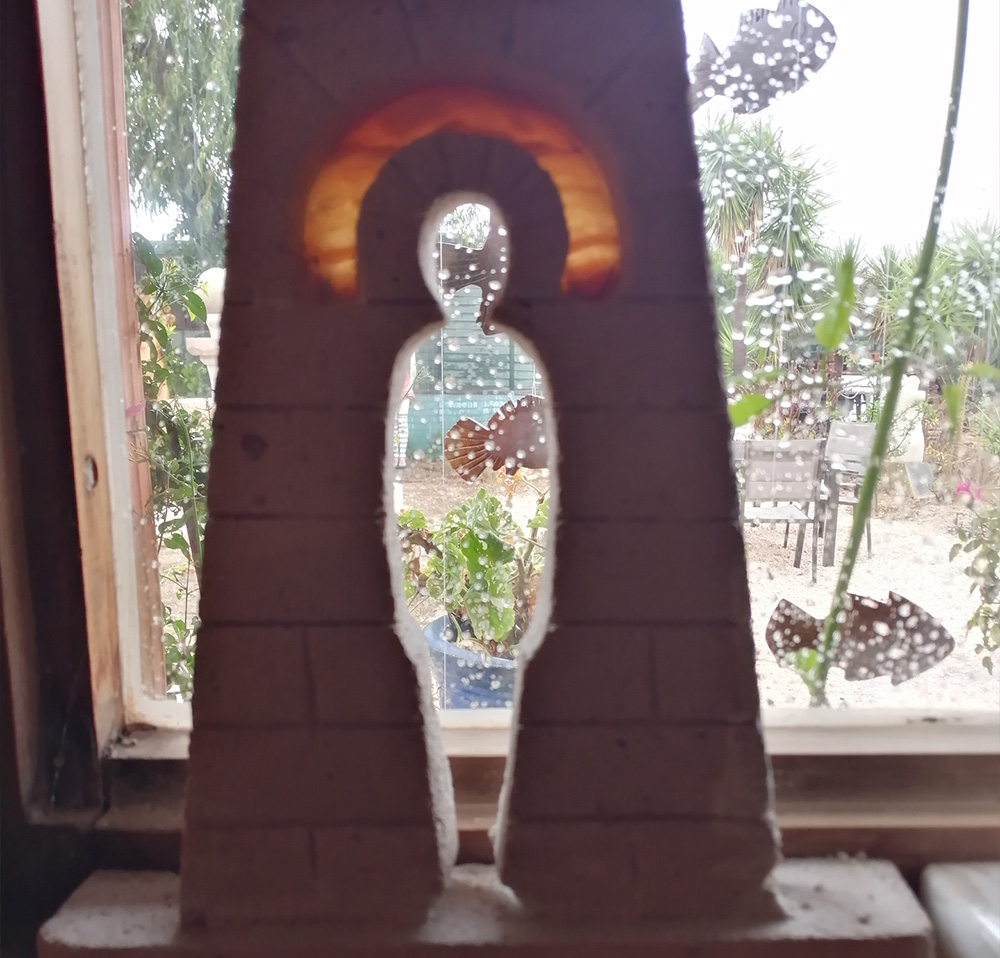 For myself as a sculptor, who lives in this County for already thirty years, all the above is a personal sentiment. A freedom of choise stemming from an artistic inspiration which can be expressed in a poem rather then in a thousand words:
"Light, earth, wind and sea
Created the people
Among whom I long to be"
This inscription can be found on a plaque at the feet of the human silhouette, whose head is surrounded by an arch of agate stone, supported by two inclined pillars carved from native limestone. The height of the monument is 220 cm, the width 150 cm at its feet and the depth 20 cm. When illuminated, the agate arch above the head of the human silhouette, facing due south, glows revealing a rich yellow-orange hue. The monument is called "Portal of Light" and will find its permanent place on south-western coast, in the centre of Sagres, overlooking the sea and horizon. It is also part of the European Sculpture Trail, serving as a symbol of the interconnectedness of all people of different cultures, creeds and colours within the European Union.